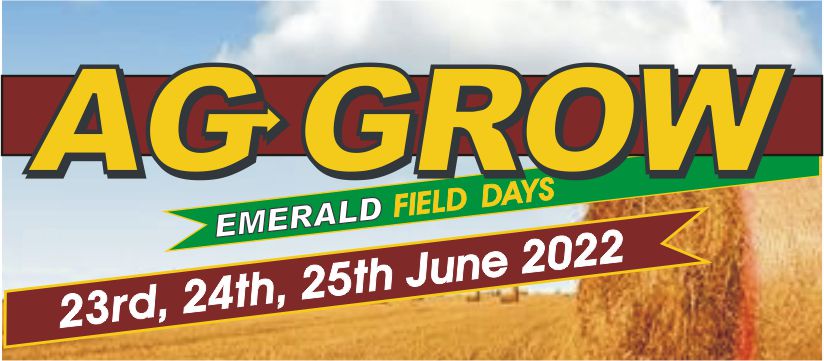 Ag-Grow Field Days give you the opportunity to connect with manufacturers and distributors of agricultural products and services.
Join us at Ag-Grow Emerald for three days of farming and lifestyle focussed activities, demonstrations and displays. 
Date and time
Thursday 23rd June 2022 – 8am to 5pm
Friday 24th June 2022 – 8am to 5pm
Saturday 25th June 2022 – 8am to 3pm
Entry fees
Adults: $15 per person per day
Seniors, Pensioners, and Children under 12: FREE
Tickets are purchased at the gates on entry to Ag-Grow or you can purchase them from the Ag-Grow administration office one week prior to the event.
More information on Ag-Grow website http://www.aggrow.com.au/