Rural Boss - Sorghum, chick pea and wheat trials
Four seasons of outstanding results growing sorghum, chick pea & wheat with Rural Boss in the Central Highlands of Queensland

This Sorghum crop has been grown under extremely harsh conditions with marginal moisture. This farmer has adopted a program to address soil health by using a natural fertiliser and soil conditioner. They chose Rural Boss as it gave them a balanced form of plant available nutrients plus the beneficial bacteria to activate the biology of the soil.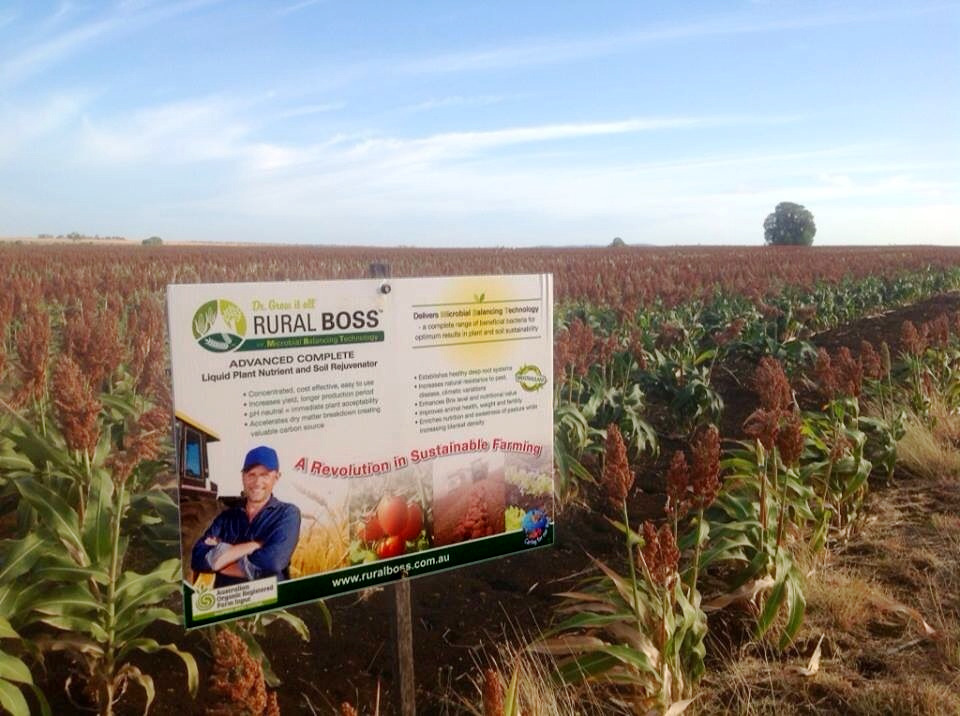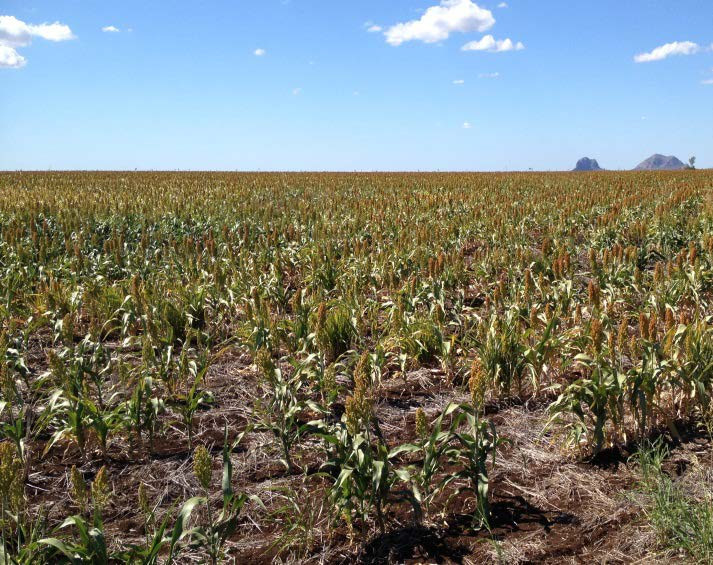 Crop starting to finish, harvest in approximately 4 weeks.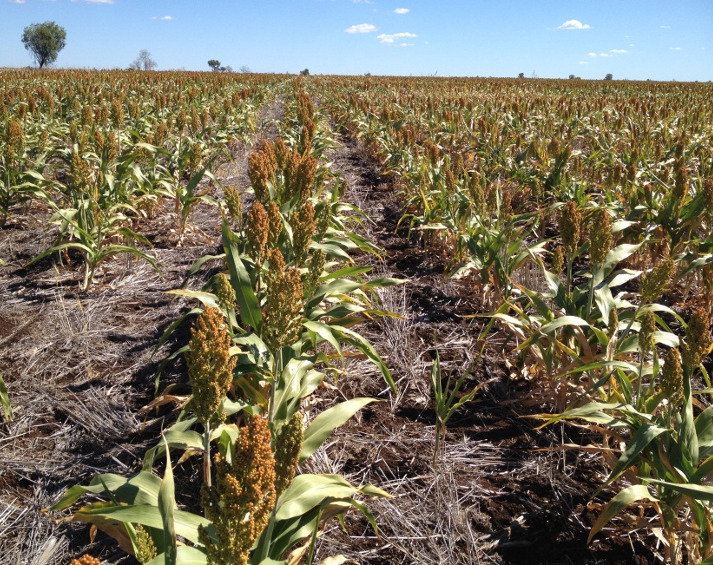 These farmers will harvest grain, an extremely pleasing outcome under such dry conditions.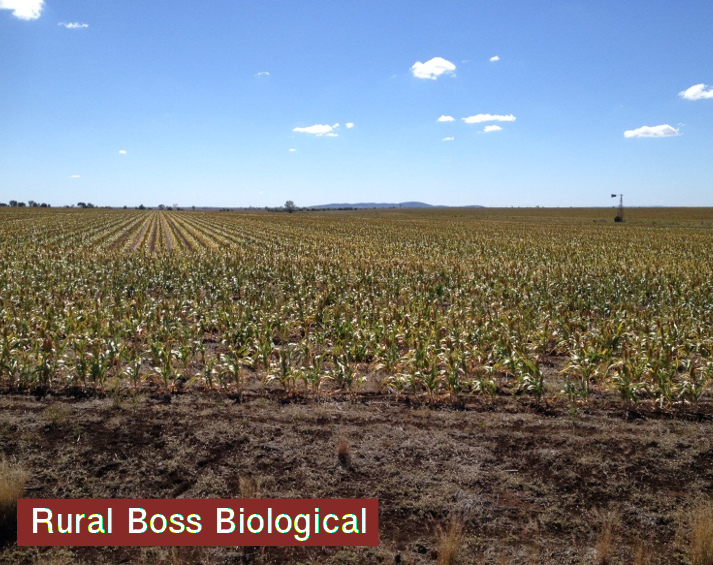 Rural Boss fertiliser used to give this great result during the growth of this crop under hese harsh conditions.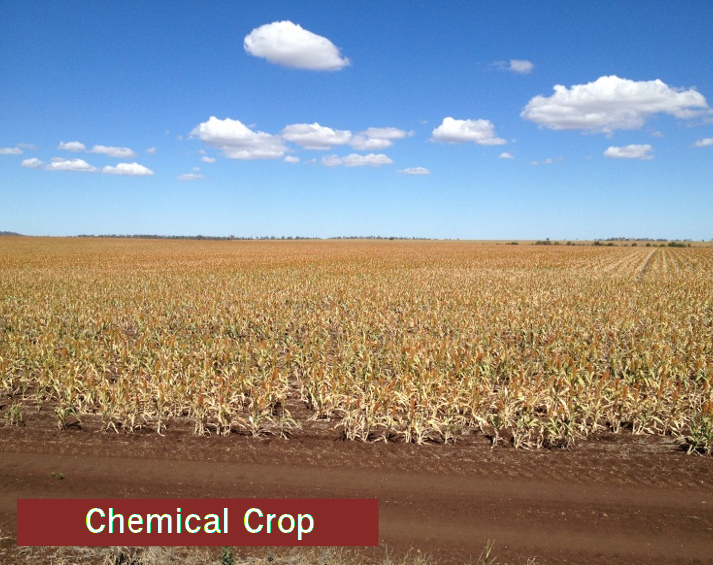 Paddock next door. Same conditions, same rainfall, planted into wheat stubble the same as the crop above. Difference is chemical fertiliser was used to grow this crop. It hasn't fared anywhere near
as well.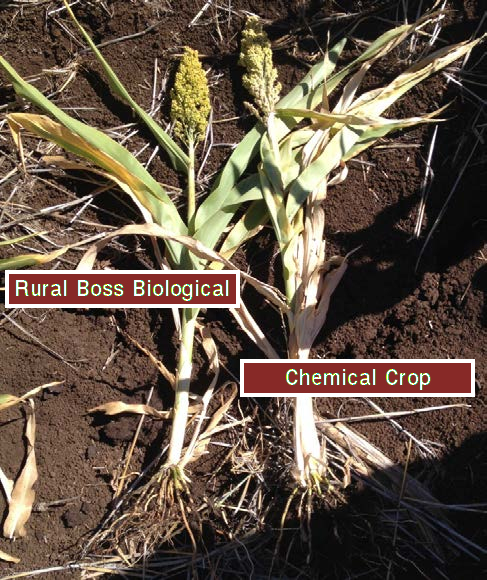 The plant on the left, grown with Rural Boss, has a full head of grain. The plant on the right, grown with chemical fertiliser, has little grain.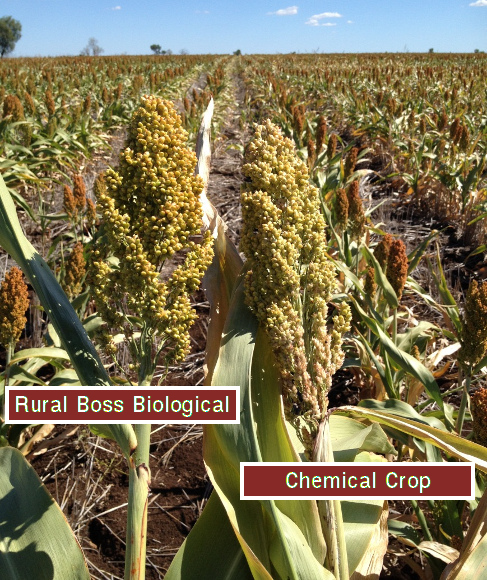 Again, the plant on the left, grown with Rural Boss, has a full head of grain. The one on the right, grown with chemical fertiliser, has only a small mount of grain. Photos taken 8 May 2014.
The results experienced by these particular Sorghum farmers were, "pleasantly unexpected", they said. BOSS Australia's CEO and 5th generation farmer, Danny Hood said, "he was always confident of the outcome" based on many years' experience applying Rural Boss over many different crops, in various growing conditions, Rural Boss has proven itself time and time again to deliver increased crop yield and quality of produce in a cost effective manner regardless of the conditions.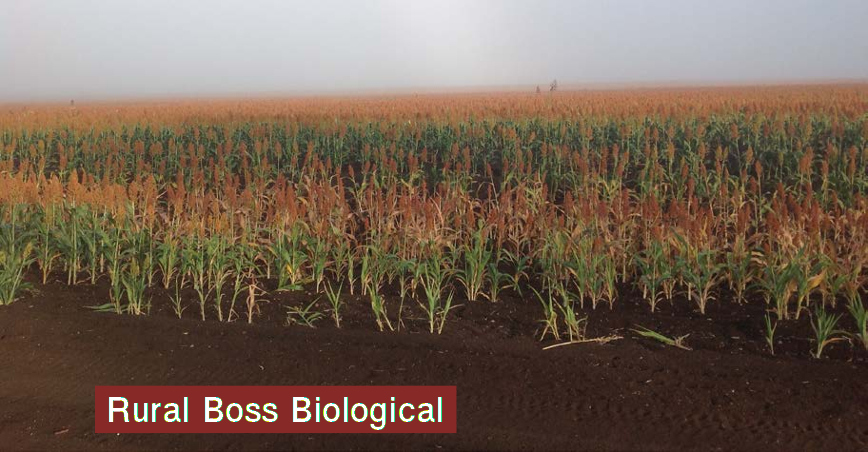 An updated photo of the sorghum paddock grown with Rural Boss. Photos taken 4 June 2014.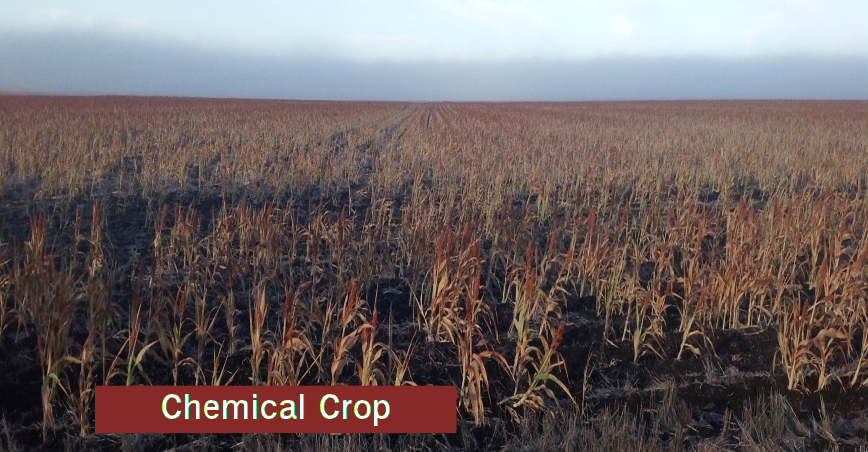 The neighbouring paddock with chemical fertilisers used. Very little grain will be harvested Photos taken 4 June 2014.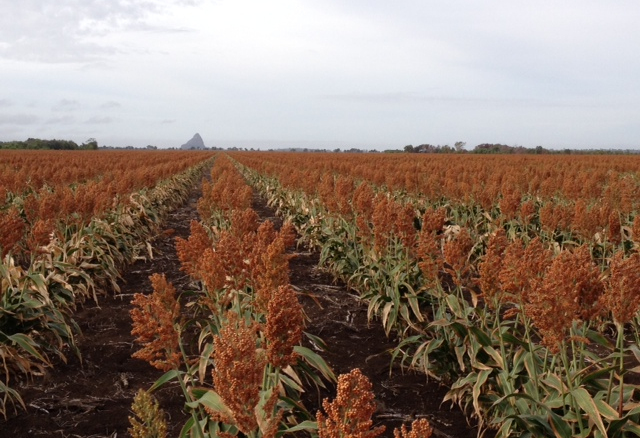 An extremely pleasing result with Rural Boss under harsh growing conditions. This sorghum crop is almost ready for harvest. Photo taken 10 June 2014.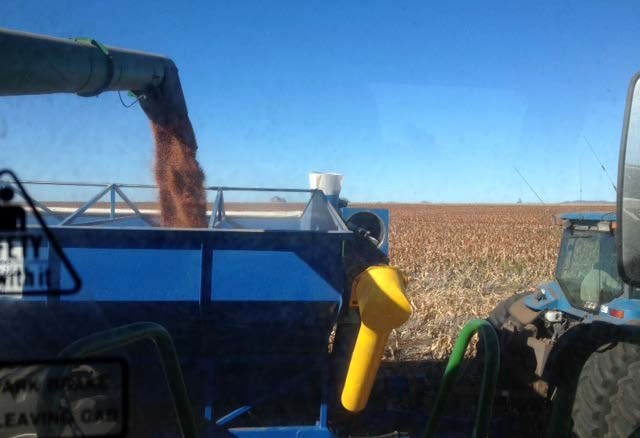 Harvesting. Photo taken 4 August 2014.
These farmers are delighted at their decision to apply Rural Boss. They planted their sorghum grain with direct injection of 10 litres Rural Boss per 100 litres of water. A second application of Rural Boss, at this same rate, was applied, as a band spray, when the crop was growing.  They applied the last application just before a week of hot weather to give the plants a boost of nutrients and to give the crop the best chance to absorb moisture through the root zone while enduring the hot weather to come.
The test weights have come back from these farmers of 78 to 82 kilograms per hectolitre (i.e. the weight of 100 litres) putting it in the top grade Sorghum classification which is an extremely good result in a particularly dry year. Another very noticeable result from using Rural Boss is that the grain was able to form well in the grain head which resulted in low screenings, the average being 2.5 to 3 (% by count per 300 grain sample). Screenings being the fine or cracked grain and also shrivelled up unformed grain caused through a lack of moisture to form complete grain. The average harvest was about 7 bags per acre (approx. 1.25tonne per hectare) which is an outstanding result considering they only had 5" (125ml) of rainfall for the year.
The farmers have expressed a renewed confidence in growing a spring sorghum crop after witnessing how Rural Boss pulled this crop through a heat wave during the boot stage of growth along with the overall dry conditions.